Your Newark, Middletown & Smyrna, DE Orthodontist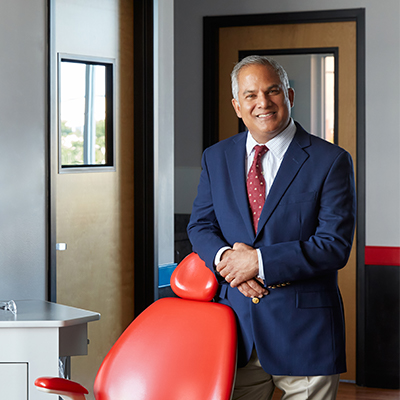 At Delaware Orthodontics, we understand how important having a great smile can be. We want our patients to feel confident when they smile.
Dr. Husain listens to your needs and assesses each patient individually. He is a leading orthodontist in Delaware and strives for patient satisfaction every day. He was chosen as a Top Dentist in Delaware Today in every year that the distinction was made. He strives for excellence and is committed to using the best and most proven technologies available.
Awards & Distinctions
Dr. Husain has earned various awards and distinctions throughout his career in orthodontics. Some of his highlights are listed below:
Board Certified by the American Board of Orthodontics
He has been chosen as one of Top Dentists in Delaware Today 2005, 2007, 2009, 2011, 2012, 2013, 2014, 2015, 2016, 2017, 2018, 2019, and 2020
Delaware State Orthodontic Society President 2018-2020
Clinical Associate Professor at Temple School of Dentistry since 2002
Member of the Delaware Cleft Palate Team of A.I. DuPont Hospital for Children since 1997
Member of the Christiana Care Hospital Dental Staff
Invisalign Diamond and Teen Provider amongst the top 1% of practices in the U.S.A.
2006-2007 President of the Greater Philadelphia Society of Orthodontists
2006-2010 Director for the Middle Atlantic Society of Orthodontists
1998-2008 President and member of the Board of Governors at the Bear-Glasgow YMCA
Board Chairman Middletown YMCA 2019-2022
2012-2015 Delaware State Dental Society: Chairman of Access Council
2014-2016 Delaware State Orthodontic Society: Treasurer
Outside the Office
Dr. Husain resides in beautiful Delaware with his loving wife, Rose, and their three children. He enjoys spending time with his family, running (slowly), skiing (on thrilling slopes), biking, and motorcycle riding (no jumps). He is an assistant wrestling coach for his son's team.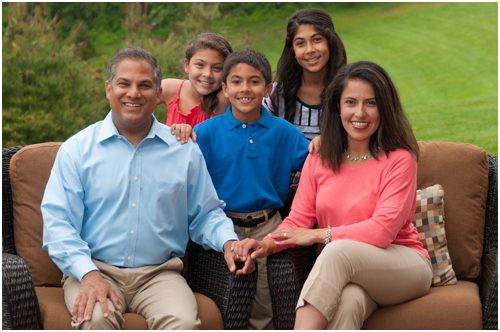 Meet Our Doctor in Person
Dr. Husain loves meeting new patients. Whether it's for Invisalign, traditional braces, clear braces, SureSmile, sleep apnea appliances, TMJ splints, or retainers, our office will suit your needs. Call and make an appointment to meet Dr. Husain in person to see why people keep coming back. We offer three convenient locations so make an appointment for our Newark , Middletown or Smyrna, DE office today!