The staff members of Delaware Orthodontics are highly trained professionals. Courteous and friendly, the Delaware Orthodontics family always strives to make your experience as pleasant as possible. With a combined total of almost 100 years of experience in the orthodontic and dental fields, our Pit Crew provides high quality patient care.
Kacey: Treatment Coordinator
"I enjoy working here at Delaware Orthodontics where I am able to be a part of creating healthy and beautiful smiles!"
Shannon: Insurance & Treatment Coordinator
"I love my role as a treatment/insurance coordinator at Delaware Orthodontics and on my free time, I enjoy making memories with my two kids!"
Toni: Treatment Coordinator
"I enjoy spending time with my family and working as a treatment Coordinator at Delaware Orthodontics (treatment planning is my favorite)!"


Scheduling Coordinators:
Cora: "Since my employment with Delaware Orthodontics in September 2016, I have never felt more at home in this workplace. It is more like working with family!"
Kathi: "I'm loving the opportunity to work for Delaware Orthodontics, and in my spare time I love spending time with my English bulldog"
Dawn: "I love working at Delaware Orthodontics. The parents and children are great. I enjoy greeting them when they arrive!"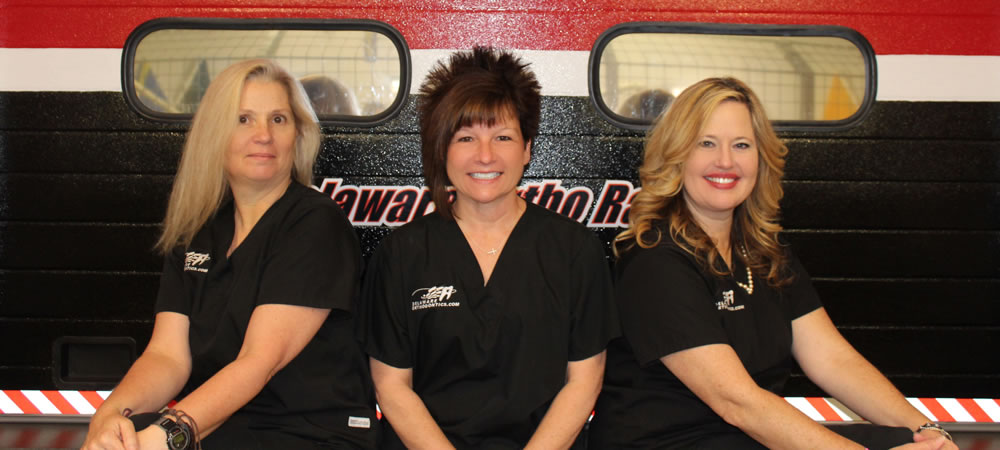 Kathy : Office Manager
"I feel privileged to be Office Manager to a great group of people."
Kari : Marketing and Insurance Coordinator
"I enjoy meeting and working with all the great people associated with Delaware Orthodontics such as the staff, referring dental offices and amazing patients!"
Lexi : Financial Coordinator
"I like to help people make their financial situations a little easier to manage."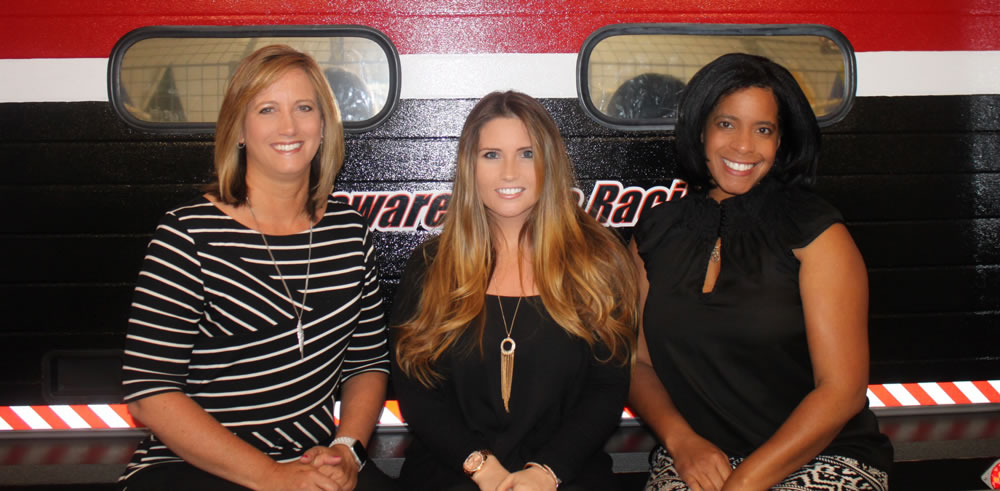 Clinical Staff
Top row:

Sarah
"I enjoy my position as an Orthodontic Technician and I like to spend my free time with my Family."
Adrienne
" I have enjoyed working at Delaware orthodontics for the past five years. I am glad to be a part of the commitment of excellence!"
Christina
"I love that every day is a learning experience even after 19 years in the dental field and 20 years of being a parent!"
James
"Delaware Orthodontics has helped me pave the way for me to develop the necessary clincal skills I'll need for dental school; for that I will be eternally grateful!"
Julie
"I enjoy my role as a clinical technician here at Delaware orthodontics. I love spending my free time with my family making many memories!"
Lloyd
"New to orthodontics but love learning everything about creating beautiful smiles"
Middle row:
Taylor
"I like going to concerts and the beach!"
Sandy
"I love the beach and watching sunsets with my family!!"
Kimberly
"I have been with Delaware Orthodontics for four years and the best part of my job is giving our patient's a winning smile!"
Amaya
"I like to get my nails done and go on spa dates with my cousin."
Bottom row:
Jessica
" I love working for Delaware Orthodontics. It is a gifted privilege to be able to enjoy it every day!"
Sandra
"I like using my bilingual skills to help translate for Spanish speaking patients, during my free time, I love spending time with my beautiful daughter!"
Tia
"I strive to ensure that every patient I work with has a great experience every time."